DCDC Board Members
The DCDC Board meets the second Monday of the month at 4:00 p.m. in the DCDC Office at 612 Iowa Ave.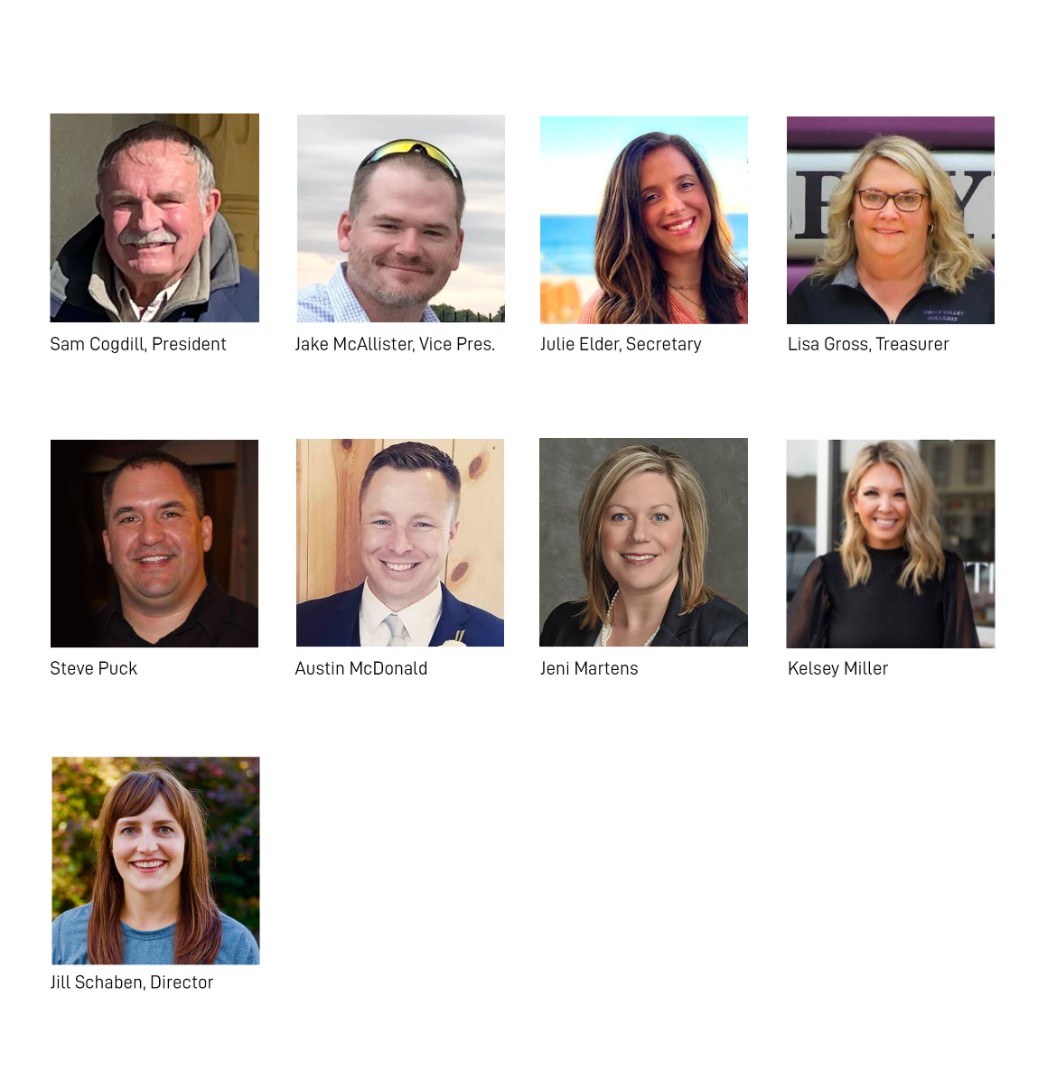 ---
How can I serve on the DCDC Board?
The "voting members" of DCDC are individuals who have made a financial contribution to DCDC equal to or greater than $50, or businesses who have made a financial contribution towards DCDC equal to or greater than $100 in the current election year. One vote is allowed per individual membership and one vote is allowed per business membership, with a limit of two votes per household. Voting members must be 18 years or older. Member donations must be received by February 28 of the current year to be eligible to nominate/vote for Board members in the current year's Board election.
The DCDC election year is June 1st - May 31st and the election process is as follows:
The number of open seats for an election are determined by the Board and announced publicly by March 1st.
Nominations are accepted from voting members, March 15th – March 21st.
Nomination forms must be accompanied by the signatures of five (5) current voting members to be accepted. This applies to both new and returning board members.
Ballots are made accessible to voting members on April 1st. Ballots will be accepted electronically or in hard copy from April 1st through 5:00 p.m. CST on April 7th.
New members take office at the DCDC Annual Meeting, held annually in May.